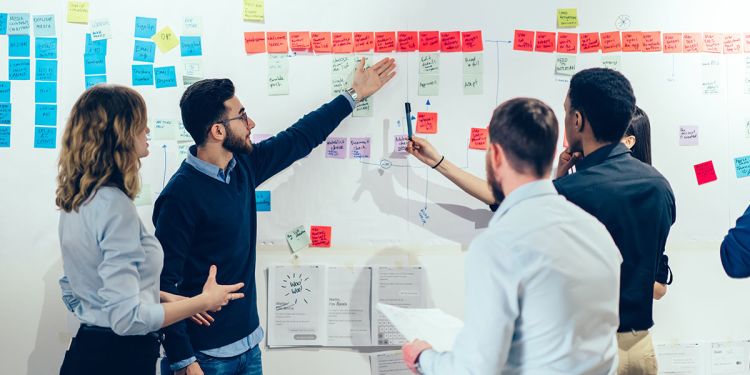 No matter how great planning is done, every institution employee tends to face unexpected events anytime. Certain critical scenarios can make their working tough in the scheduled shift culture. But, employee scheduling and shift handover processes can be daunting tasks for managers. The changes in the employee scheduling workforce need to be remembered or else it is going to be pure chaos.
Non-managed employee scheduling and shift change can create a lot of problems for the employees as well as managers. The drawbacks can even further impact the customer experiences as well. That's where you need to opt for the use of staff shift scheduling software.
What is Shift Swapping & Scheduling?
Let's understand it with an example if there is an employee who can't work a specific shift. You can replace/swap the same with another person's shift without hampering the work culture. That's what is known as the shift swapping and scheduling process.
Handling the current schedules or creating new ones can be a daunting process. You need to adhere to everyone's preferences and availability to cover up for each shift. It can be time-consuming and hectic to take care of the shift swap requests, leaves, or urgent sick calls. To get complete control of the same, shift handover automation is the reliable option.
The shift management tool can be set to take the manager's approval to take the informed decision on the shift swap requests. Since some employees can have higher wages, manual analysis is necessary to maintain labor costs. However, the automated shift scheduling and swapping software can curb the maximum hassles that you were facing manually.
Nowadays, there are a majority of ways to avoid workplace confusion. The shift handover automation tool can make the shifts swap facile while avoiding frustration in every manner. It boosts communication between employees with automated updates for the schedule. The employees can get easy and quick assistance whenever they need it. The entire workforce can have plenty of spare time while staying up to date with the shift changes.
How To Ensure Effective Shift Handover Automation?
Below mentioned are some of the prominent ways to handle employee scheduling and swift swapping.
Step 1 – Define a Clear Process
Form a shift exchange procedure to avoid any headaches about the shift handover and processing. Ensure your employees are well aware of the switching swifts. Identify the best practices and include them in your business workflows. A standard employee shift handover system can be really helpful for easy schedule management and flexible communications.
Step 2 – Maintain Seamless Communication Channels
The employee shift handover software motivates the open channel communication between employees and management. It scales the trust and reliability factor for better scheduling and management of the shifts. With better communication, it becomes easier to run swapping shift processes. Those critical shift changes that used to be a headache and confusion for everyone, can be simplified. Respect the employee's requirements and show your care and attention to them. Better work culture and flexibility to work in certain shifts can result in a happier team.
Step 3 – Leverage the Best Of Technology
Technology is a major factor to contribute to scaling the simple and streamlined shift management process in a workplace. Choose a reliable employee shift handover software with added benefits and features of smart scheduling. It notifies the qualified and trained employees before the shift opens and they can plan the working schedule accordingly. The centralized control of shift handling software can ease out the system management and track with seamless navigation. Every employee can always know who is working in which shifts and everything is covered.
The advanced shift management tools come with easy communication channels like discussion boards. Make the best use of such amazing features and extend communication openness. All connected employees can remain intact with the schedules, swaps, and other important information via shift handover software. Various inbuilt bulletin boards/channels can facilitate the collaborative scheduling process for a business. Transform the communication among employees and managers for enhanced productivity and open forum discussions. It even reduces the chances of potential errors without much manual effort and time.
Final Word
Once the employees will be aware of the work culture and processes, it becomes very easy to facilitate a collaborative culture. Every employee on your management or team should look forward to complying with the set standards. The employees can easily ask for the shift changes whenever required, while others can volunteer to take up the work as per the availability. So, there will be overall sustainability in the shift management in compliance with everyone's best interests and smooth operations.
Staff shift scheduling software can be the best way to avoid confusion and minimize hassles in changing shifts. It will open an honest and flexible communication channel to cater to every employee's needs. They can feel more open to the workplace and come up with their concerns easily. On top of everything, there won't be any confusion even in the case of changing odds.
If you're seeking a reliable and next-gen shift handover solution, look no further than Eshbach. Eliminate the common and complex shift handover errors while scaling the customized communications and operations.