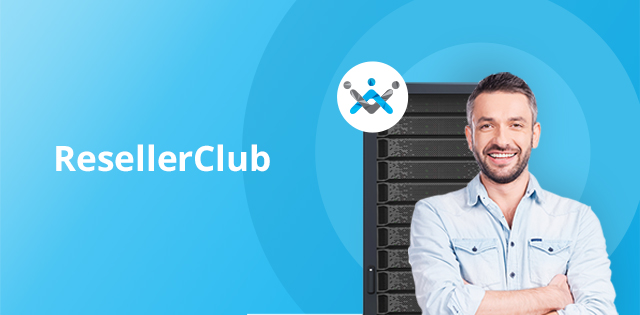 Over the last decade, India saw a surge in new businesses and startups. With India emerging as the third-largest ecosystem for startups in the world, Indian entrepreneurs have been busy over the last few years. This has also come at a time when digitization and online platforms are the drivers of revenue. Hence, for most startups, building a strong online presence is a must.
When you think of a brand's online presence, among other things, a website is the first thing that comes to mind. It is the place the startup calls home in the digital world. It is also the place where it invites the online community to check out the products/services offered. Hence, the website needs to be functioning optimally and loaded with relevant content displayed in a user-friendly manner.
There are many things that contribute to developing such a website. Of these, web hosting plays a crucial role in determining the success of a site. While there are many web hosting services to choose from, Cloud Hosting in India has evolved as a preferred option by most startups. Today, we will talk about Cloud Hosting and look at five features that make it the ideal web hosting in India for startups.
In Cloud Hosting, your website data is hosted across multiple servers. This adds a lot of power to the hosting service and offers multiple benefits to new and growing businesses, including startups.
Benefits of Cloud Hosting for Startups
1. Cost-Efficiency
Usually, a startup operates with limited budgets for various operations. Hence, most startups don't want to spend a lot on web hosting too. However, with the competitiveness of the digital world, compromising on site performance can be counterproductive too. Hence, it needs a hosting service that offers high speeds and performance in an affordable package. By the virtue of its architecture, Cloud Hosting ensures that a startup launches its website with minimal resources and increases them as business and site traffic grows. This makes it the most cost-efficient plan compared to other hosting types.
2. Resource Scalability
Taking a leaf from the previous point, the resource requirement of a startup website is minimal. Therefore, it needs a hosting service with minimal resources. However, with social media platforms and search engines driving traffic to websites, sudden spikes in site traffic should be expected. For startups, this is highly possible since most people are unaware of the products/services offered and one post can drive thousands of visitors to the site. Hence, it needs to be equipped to manage such traffic spikes with ease. Cloud Hosting offers instant resource scalability where the site owner can increase the deployed resources to manage site traffic within no time.
3. Site Speed
The page loading time of a website plays a role in determining the popularity of the site and SEO ranking. Nobody likes a slow site. Since the site resides on the server, the performance of the server plays a huge role in ensuring site speeds. With Cloud Hosting, you can be assured of blazing-fast websites due to its architecture. Additionally, most providers use the Content Delivery Network (CDN) and/or caching software like Varnish to boost the speed of the site by up to 1000x! For a startup, having a fast website is a must since losing customers due to slow site performance can be bad for business and brand image.
04. Reliability
In Cloud Hosting, since the server is backed by a cloud storage network, there is no single point of failure. This makes it one of the most reliable hosting services compared to other hosting types.
05. Security
As a startup, the last thing you want is a hacker gaining access to your site and scaring away your first few customers as it could spell doom for the business. Hence, site security should have top priority while looking for a web hosting plan. Cloud Hosting services have a data mirroring feature where your site's data is replicated over three times. This ensures that even if one instance is corrupted, another is easily available. Cloud Hosting providers also use the latest tools and software to keep cyber-threats at bay, making Cloud Hosting one of the most secure hosting services.
Conclusion
While we understand that as a startup owner, you will have thousands of things to think about, it is important to find some time and focus on creating a website that resonates with the values of the brand. Choose a hosting service that allows you to express your brand story effectively. Good Luck!